TESTIMONIALS
"When it was time to move my father to assisted living, I was managing his care and the sale of his condo – which I needed to do as soon as possible. I needed a real estate agent I could trust and who could take that off my plate. Although I'd never met Jan Burke in person, we're connected on Facebook and have many mutual friends. I often saw positive things about her, so I felt comfortable reaching out to her to see whether she'd take on my father's listing. She came over immediately to meet us, and her knowledge and demeanor put me at ease right off the bat. Jan made the whole process easy. Whenever I had questions or needed advice, she responded quickly and with kindness and patience (even when she was on vacation). Thank you, Jan Burke, for making a difficult time so much easier"
Jamie Simon
Client
"This is the third property sale that Jan Burke has brokered for us. She is the best in the business. I recommend her to all of my family and friends."
Jacob Mitzner
Client
"I absolutely recommend using Jan. She is professional, trustworthy and extremely reliable and responsive. We can't thank her enough for, her patience with my mom, her caring nature and all she did to make certain my mom was in good hands thru the process. It's not easy moving an elderly parent from Fla to MD, but we needed to. Jan understood and was empathetic to our needs. We made the best decision in deciding to sell her home and move her close to us, and we made the best decision when we signed on with Jan to sell her home. Thank you Jan Lynn Spiegel MD"
Lynn Spiegel
Client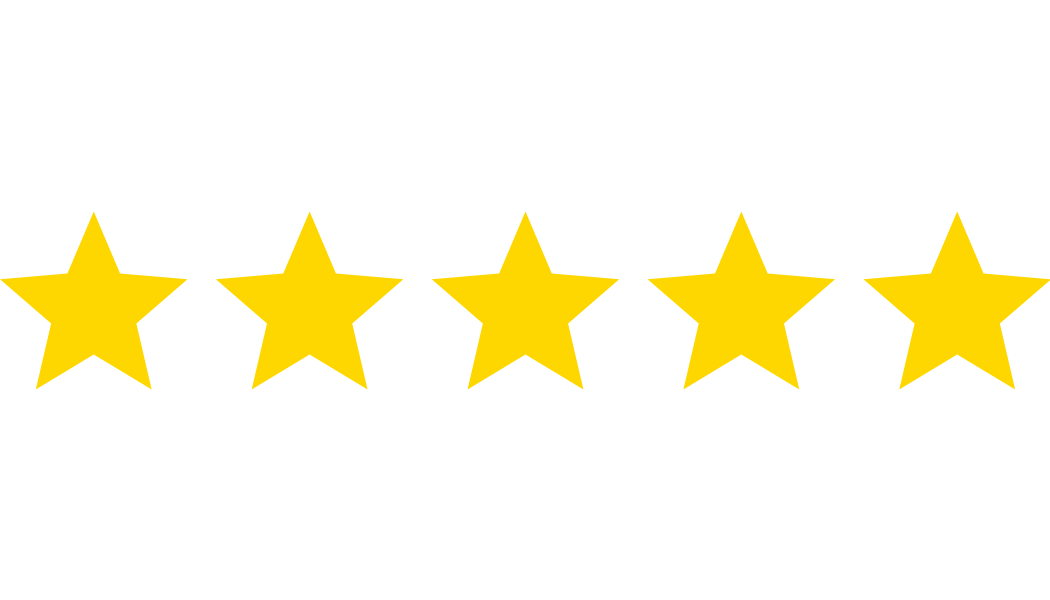 "Jan Burke did a fantastic job for us. She dealt with all the details of the condo purchase and went out of her way to make sure the property was ready for us to move in. She had in-depth knowledge of local services so we were able to get a number of projects completed even before we moved in. She was always available to us if we had any questions or concerns. I would highly recommend her to anybody considering a purchase in Palm Beach County."
Tom Hogan
Client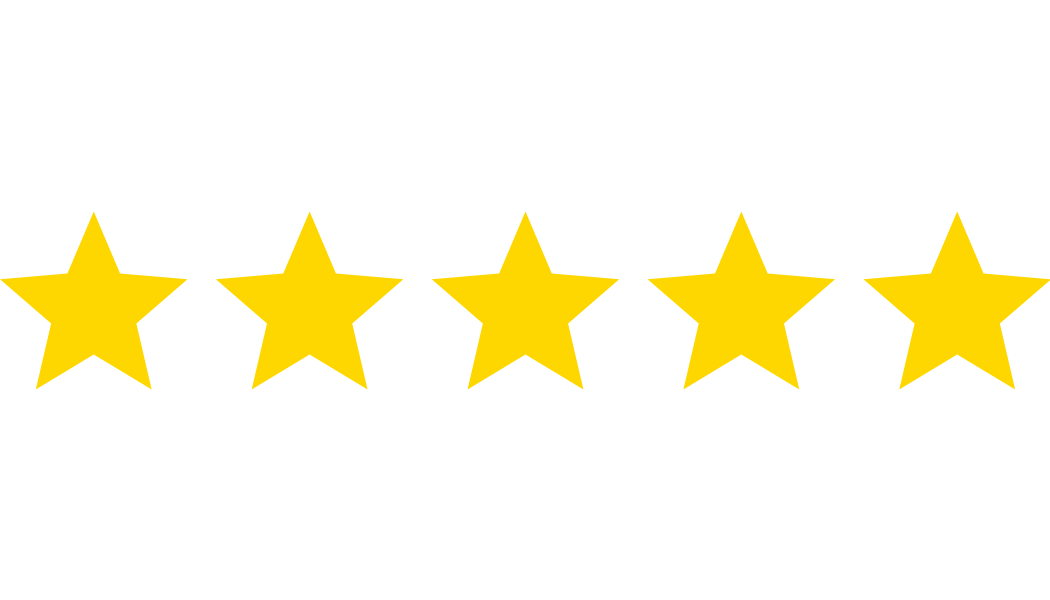 "Jan did an excellent job working with me based off my needs and helped me find what I was looking for after a fairly exhaustive search."
Naveen Reddy
Client
"Jan Burke was the best person we could ever have connected with to help us find the home we were looking for. We are seniors, and she ran ALL our errands and made all necessary contacts for everything! That's not mentioning gifts and treats she brought us along the way. She is a dedicated woman. I highly recommend Jan!"
Jane Wolf
Client
"Jan Burke was the agent who first sold me the house in 2014. She immediately impressed me then as professional and very hard-working. When I decided to sell my house, I knew that I wanted Jan and no one else. Once again, she demonstrated the highest degree of knowledge and professionalism, as well as preparing the house for sale and marketing it. Jan's very frank assessments and recommendations for enhancing the house's marketability and value were most welcome and indeed made the difference in getting the house sold for the price I wanted. Jan is A-1, FIVE STARS!"
Charlie Schlumberger
Client
"Jan was my broker on a recent purchase of a home in Jupiter. She was extremely conscientious and took care of any and all problems in efficient and prompt fashion. She was knowledgeable about the product she was brokering, and aimed to please her customer. I would recommend her services unequivocally to anyone who was interested in buying, selling or renting property in the Jupiter area."
Edward H.
Client
"Jan is the best! She is thorough and professional and great to work with. She is honest and forthright, her hard work ethics are very much appreciated and respected."
Donald Anson
Client
"JAN BURKE is an outstanding real estate professional. She is extremely knowledgeable and always willing to go beyond to help us out. Her follow up skills are exceptional and her integrity is unquestionable. It was truly a pleasure working with her and we would highly recommend Jan for any person looking to buy or sell a home."
Alan and Janet Gordon
Client
"Jan was wonderful! She walked into my house and told me exactly what to do to prepare my house for sale. I did everything she said and felt well prepared when the house went on the market! The sale went smoothly and she was also great at finding me a new place to live within my budget as well."
Debbie Brass
Client
"Jan is a real professional in everything she does. Her knowledge of the area is very impressive and she goes above and beyond to fulfill your needs. She gave us a tour of the neighborhoods that we were looking at with some background as to what was available in that area. She is very thorough in following up and keeps you informed every step of the way. Jan took care of everything in a timely mannner and we were extremely satisfied with the home buying experience."
Kathryn Gorman
Client
"Jan is an amazing person and a highly professional realtor. Jan sold my Dads condo in a few short weeks and the process was incredibly smooth. She worked out the numbers with me and managed every aspect of the sale. There are always issues that come up but she helped me deal with them so the sale would go through with ease. Our closing went off without a hitch and I am grateful for her help and professional handling of all aspects of the sale. I am thrilled the apartment sold and I would highly recommend Jan to anyone who wants to sell their property and have it all go smoothly. Thanks Jan for your help and support during this process."
Debbie Stern
Client
"Jan did an excellent job marketing my home. I appreciated that she personally attended all showings of my home and was very impressed on how she handled the covid pandemic. I would strongly recommend Jan as a real estate agent."
Leslie Horowitz
Client
"Jan is a consummate professional. She did a terrific job in selling my house, much more quickly than I had anticipated. She also negotiated a favorable deal for me. I would recommend her without reservation."
Michael Tannenbaum
Client
"Jan provided exceptional service for this home sale. Jan obtained a competitive sales offer in a very short period of time. Jan was very attentive to all details of the sale and demonstrated a high level of professionalism and knowledge regarding this real estate transaction. From the outset, Jan was committed to ensuring that our needs as sellers were appropriately addressed and that all steps of the transaction proceeded successfully toward closing. Thank you Jan for assisting us in navigating the sale toward its satisfying conclusion. "
David Kanter
Client
"I am a retired attorney having practiced both in Florida and NY I have personally bought and sold both commercial and residential Real Estate personally using Real Estate brokers. I have also represented buyers and sellers in real estate transactions countless times. Jan was far and away the finest Broker I have ever dealt with.She is a true professional. she is Courteous to a fault never losing her composure during the ups and downs of the transaction. From the start of the process to the very end she made sure that every detail, big and small was taken care of. She took it upon herself to help obtain contractors and workman needed make repairs so as to be compliant with the contract of sale as well as local ordinances. In short she did everything necessary to make sure that the transaction went smoothly and all the involved parties were satisfied. I could not have made a better choice in selecting Jan. There were half a dozen brokers in my community to choose from as well as a long t"
Elliot Fixlere
Client
"This is my family's third transaction with Jan. She sold our primary residence when my husband and I downsized. I was so impressed with her professionalism, work ethic, attention to detail and negotiation skills that when it came time to entrust someone with our daughter's first purchase Jan was our obvious choice. Not only did Jan assist with her purchase but also handled the subsequent sale of her home and negotiated absolute top dollar. Jan handles every type of transaction up to and including multi-million dollar properties. Jan knows her business, is responsive and in control of the transaction. I would highly recommend Jan for any of your real estate needs"
Lori Cote
Client
"Jan Burke was patient enough to figure out what our wants were and knowledgeable enough to help us find what we would be happy with. She was there for all our needs to help get the deal done with both the seller and bank in a timely fashion and to provide us with resources when all were completed. A personable professional!"
Joseph and Naomi Fertig
Client
"Jan was simply amazing to work with. She took the time to understand our housing needs, first helping us locate and secure and rental. She then helped us research the local communities and start a targeted search for our home. Her relentless work ethic and focus led us to find the perfect house. She worked with us through the inspection and closing process to make everything seamless. It was truly a great experience to work with Jan."
Joe Marinucci
Client
"Jan is a true professional. Recently we were working with her on both a sale and purchase at the same time. This meant there were many things to stay on top of between negotiations and contracts. Jan was always making sure things were taken care of and kept things moving along. We particularly appreciated her communication with us. She always had solid advice to offer and supported our decisions. We have been through two home purchases with her and one sale and have really enjoyed working with her."
Victor and Lisa
Client
"Jan Burke is the most dedicated, hard working and compassionate person. She listens to her client's needs in every way. Jan is honest and definitely does her homework to make sure she has researched every thing whether she is selling your property or trying to find you your dream home. I highly recommend Jan Burke you will never be disappointed."
Judy Shuster
Client
"Dear Jan, Thank you so much for all you did on the sale of my Damascus Dr. Home, the transaction was seamless, selling it less than 7 days was truly remarkable! You carried me from listing to closing, helping every step of the way! It's a pleasure to meet a consummate professional. I will refer you to everyone I know! You're the best!! Thanks again"
Brian Burnside
Client
"Jan is organized, efficient, knowledgeable, trustworthy, helpful and an excellent professional! She made everything easy and was there to help."
Tami L.
Client
"First impressions of Jan Burke were very good. We found her in our direct mail postcard. Smart, knowledge of the area & and very down to business…efficient. Service, real personal quality service is getting harder to come by in our world. Jan is a professional and went beyond expectations to assist us, care for us, kept multiple family members looped in, and didn't disappoint. 5 star, white glove service that we appreciated, and needed. 5 stars…Service & and smarts. Our instincts were spot on. We will work with Jan again and would recommend Jan without a single reservation."
Jane Wolf
Client
"I can't say enough good things about Jan! She has an amazing work ethic! Lots of energy. And from the outset, she understood what we wanted and found apartments that met our criteria. She was always very professional and always gave us tactful & considered advice regarding the positives & negatives of the apartments we saw or the state of the market in Florida and how we should proceed as buyers. She was really a pleasure to work with and we would use her again if considering another purchase. "
Jean Gorman
Client
"Jan has helped us purchase and sell several properties. Whether the deal is big or small she approaches the sale with the same level of professionalism and dedication. We hope to stay connected for years to come. Jan is definitely not just our realtor she is our friend."
Mike Orosz
Client
"Jan was great! She was always invested in our transaction and made sure to get all the information needed from the sellers. She worked hard on our behalf and is a great choice for any home buyer or seller!"
Alana McHugh
Client
"Jan provided the expertise and strategy we needed when selling our home. She diligently explained the process and set our expectations. Her approach, timing and execution were flawless. She is a true expert in the Palm Beach County real estate environment."
Sean Gromley
Client
""I could not find a better broker than Jan Burke to sale my house. It only took her 57 days to sale a 6000 sq feet house at a price we were expecting. We had a problem with a permit and she did everything in her power to help me close the permit before the sale. She always try to help resolve any problem, even if it is not her responsibility. Jan Burke did negotiate well the only offer we had. She did introduce us to a great Title company. Michele, who did the closing was really nice and helpful. I really do recommend working with Jan Burke from Coldwell Banker to any one, who wants to have a great experience to sale their house. There is no word strong enough to describe how awesome Jan Burke is!"
Caroline Levet
Client
"Jan Burke gets the job done. She exceeded my expectations in all areas. She is very hands on and has great recommendations for companies and people who provide services needed along the buying process (and beyond). She is honest and frank, which may bother some people, I personally love and respect these qualities. Of the agents we were referred, I'm glad that Jan was the one who called us back. She will be our agent from here on out!"
Clarice & Stephen Montjoy
Client
"Jan is wonderful! She is very communicative, honest, and thorough. She has a great eye for the finer details that others may overlook. From listing the house to closing on it took less than a month and it would not have happened without her. Thank you, Jan!"
Kelsey Cote
Client
"This was our 8th purchase of a home in 40 years and Jan Burke outshines all the others."
Alexa Reilly
Client
"Jan was available to me 7 days a week 24 hours a day. She should take a well deserved vacation. Jan is very organized and detail oriented. I trust her completely and value her opinions. She is excellent at flow through and returns calls promptly, no matter where she is in the world! She has a calming effect on me, and educates and redirects very well. I chose Jan for her expertise and dedication, she is genuinely invested in the entire process."
Amy Spiegelman
Client
"My husband and I worked with Jan to find a house on a golf course for a planned move from Arizona to Florida. We didn't know the area at all, but Jan helped enormously with her experience of golf clubs and housing. She spent almost 3 days with us and we found the perfect house which she then negotiated at a great price for us. Jan stayed in regular contact with us, is super responsive and fast-working. We enjoyed working with her and would not hesitate to recommend her."
Jennie Jarvis
Client
"Jan Burke is an excellent Realtor. She paid attention to what we were looking for in a house and did a lot of work showing us a number of properties and fine tuning our requirement and got us an excellent house in a nice and convenient location with all the amenities we were looking for. I would whole heartedly recommend her services to any person looking to relocate Palm Beach County."
Venu Reddy
Client
"The BEST of the Best, hands down. As a former Board of Realtors President, I've seen it all. I rate Jan Burke as a 10 out of 10. She did not miss a beat. Knowledgeable about ALL of the details of the transaction. AND had the right professionals, from Property Inspector to repairman to assist in any questions on the property. All this was critical since I was buying a residential property NOT in my market. My transaction was a little tricky but not for Jan. She kept everyone and everything under control. Again, the best of the best. Jan Burke, 5-star service agent. I recommend Jan without hesitation to anyone interested in purchasing in the Palm Beach Gardens, Jupitar, or West Palm Beach areas."
Lynn Dulin
Client
"Takes pride in her work as a full-time career professional. Inspires confidence to those on each side of the transaction. Always reachable on short notice. As a seller, I found marketing materials employed to be polished and distinctive."
Marshall Brass
Client
"My friends and I will always use Jan Burke. She did an incredible job. She is so professional and does everything with ease. She made buying my house a joy."
Jack Papiernik
Client
"Jan did a very good job. She was very patient with me and the seller. She was coordinated everything and everyone. I got pretty much everything either fixed or compensated for on the inspection. And she usually picked up or returned my calls or text within minutes. So yes I would use her again!"
Mark Lewis
Client
"Jan has sold both of our homes over the years. In both cases she has gone above and beyond to make sure that every detail was covered, the homes were well prepared for sale and that we received the highest value possible. Jan is easily accessible and her local relationships made closings stress free. A real professional. Would strongly recommend using her services!!"
Fred Weissman
Client
"Jan was extremely helpful in every aspect of the sale. Jan has helped us in two previous real estate transactions and she goes above and beyond her duties as a realtor. Her advice was extremely useful in guiding us as to pricing the house aggressively and during the negotiations. I highly recommend Jan as an experienced realtor who is also a good friend."
Marilyn Mitzner
Client
"Jan was excellent! We couldn't have had a better agent and would highly recommend her."
Carol Cohen
Client
"Jan was great!! She was there for anything we needed. She was very knowledgeable and extremely helpful. She made the entire process a smooth one. We are grateful for the hard work and dedication she put in to finding us our new home. We would definitely use her again."
John Fallin
Client
"Jan is fantastic. She is extremely professional and takes care of her clients. Her advice and direction are perfect. If you follow her guidance your purchase or sale will be flawless. We worked with Jan 20 years ago to sell our house and she is the only person we considered working with to sell our house and buy our condo."
Adrianne Weissman
Client
"Great professional agent. Hard working dependable helpful, Excellent. House sold in 1 day; 2 list price cash offers Would recommend her to friends & family without hesitation"
Lois Koral
Client
"I would recommend Jan to my friends and family looking to buy or sell in Palm Beach County. She is a dedicated professional, easy to communicate with and exceptionally organized. She personally made sure there were great pictures of our home, multiple advertising sites and regular showings and open house days. She kept us in the loop on a day to day basis from the listing of our home to the closing. Moving can be a traumatic experience but our selling experience was good thanks to Jan."
Kathleen Minor
Client
"Years ago when I was in college majoring in music I had a voice teacher who said, "You perform the way you look". That perfectly describes Jan Burke. She is a professional in every sense of the word. She goes far beyond what one would expect. She truly cares about every person involved in the process and keeps everyone informed on all of the details of listing, advertising, showings, repairs, closing, etc. She cares and she enjoys what she does. She is "the best". Enjoy and appreciate her "performance ". An additional "note"…..My mother purchased the unit I just sold from her 19 years ago. She often would contact my mother to see how she was doing. She has always kept me supplied with holiday music CD's, reminders to change my clock or football schedules and yearly calendars which I have used every day. She is a "people" person who "cares" in every way. The world needs more people like Jan Burke. "Bravo" Jan!"
Carolyn Montini
Client
"Jan recently helped me sell my house. It was very easy and stress free. She made it simple. I felt l had a professional working on my behalf. She was very thorough. I was kept informed throughout the process. She was present for the inspection and the appraisal and other things that I could not or did not want to be present for. I highly recommend satisfaction guaranteed"
Grace Stewart
Client
"Working with Jan to find a house in Palm Beach Gardens was a fabulous experience. She was super knowledgeable about each community and had contacts at all. She is the most professional, organized, and efficient agent I have ever worked with."
Susan Roth
Client
"Jan has an absolutely great personality, and is a wealth of knowledge. Glad we worked with her on both the sale and the purchase sides. Would do it again without hesitation."
Argent
Client